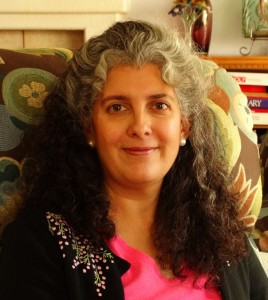 I grew up in a suburb of Cincinnati, Ohio, and  attended Miami University, majoring in Microbiology. In 1986 I headed to Spain, having received a Rotary Foundation Scholarship and a National Science Foundation Scholarship, to complete my doctorate degree in Molecular Biology. Not surprisingly, I fell in love with Spain, and went to work at an American International School in the Basque Country, as a teacher and administrator, and it was there that I also experienced living in the shadow of terrorism. Some of the events I lived through are depicted in Bueno (semi-finalist for the Elixir Press Fiction Award), Sinco (finalist for the International Latino Book Award), and Brujas, my first three novels, published in 2014.
In 1999, I returned to the US, where I worked as a high school teacher and administrator for another 9 years before retiring to write novels and work as a professional translator.
My fourth novel, The Laptev Virus, won the 2015 Indie Excellence award for Medical Thriller and has sold more than 9000 copies since it was published in 2015. The Spanish edition of this novel, El Virus Laptev was released in 2016.
The Cobra Effect is my 5th novel and it is about plastic pollution in the ocean. Reviewers are saying that it's even better than The Laptev Virus!
My 6th novel is A Cricket of a Girl. It is historical fiction, set in El Salvador in the 1950s and '60s, just prior to the onset of the tragic civil war. It is about two women, one who is American and one who is Salvadoran, who form an unlikely friendship in the midst of the turmoil they face. My father was from El Salvador and I lived there for a few years as a child, so it was important for me to write this novel.
I love meeting with book clubs, either personally (I live in Austin, Texas) or via Skype or cell phone to answer any questions readers may have or discuss the science behind my books. Please message me through this blog or through FaceBook or Twitter if you'd like to set up a meeting with your book club.
My hobbies include reading, (I can never do enough of that) cooking (but I'm not big on following recipes, preferring rather to be be inventive at the stove) and I dabble a bit in art. Much of this blog deals with my adventures as an expat in Spain. I hope you enjoy reading it and subscribe so that you receive e-mails when I make new posts..
My books are available at any major book store or on Amazon, in both electronic and paperback formats.